Connor Leimer is a Nashville-based musician, songwriter and multi-instrumentalist.
Within a few short years, he went from practicing guitar in a Kansas City suburb to staging an innovative D.I.Y. "dorm room tour" and recording his 2018 debut single "Brooklyn" alongside GRAMMY® Award-winning producer Matt Rollings. Mixed by Michael H. Brauer (Coldplay,Tom Odell, James Bay) at Electric Lady Studios in New York City's Greenwich Village, the singer and songwriter possesses a distinct and dynamic perspective rooted in extensive musical and pop culture reverence.
The artist grabbed the attention of the fashion industry over the past few years too. Connor was styled by Billy Reid at one of his fashion shows at New York Fashion Week in 2016 and graced the cover of Visual Tales Magazine the same year. He has collaborated with acclaimed Vogue photographer Arthur Elgort and his son filmmaker Warren Elgort; who directed and produced videos for "Brooklyn" and "In New York, at 22". Connor's current releases both feature album cover portraits by prominent fashion photographer Alexei Hay with creative direction by New York stylist John Tan.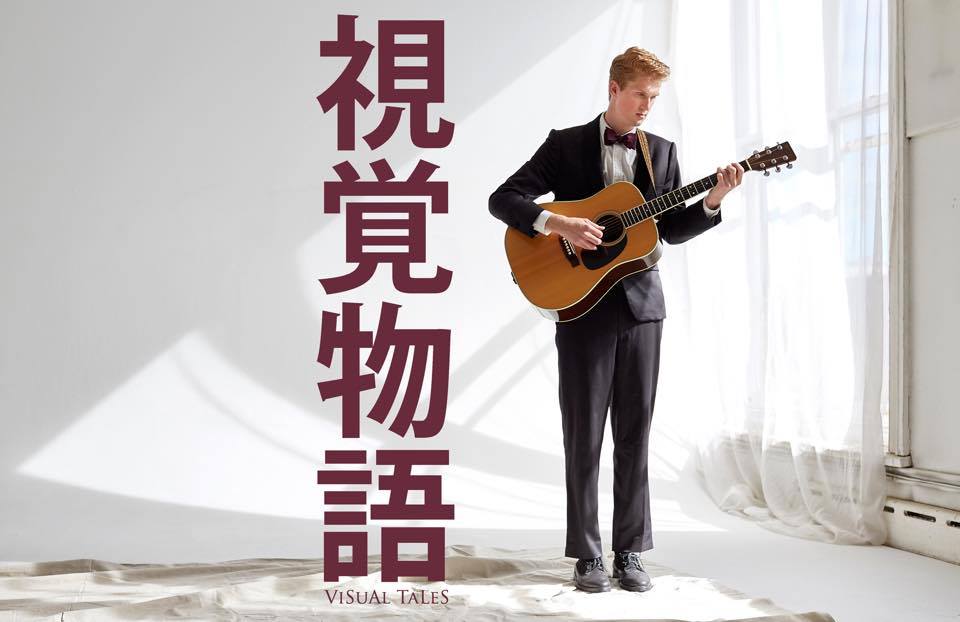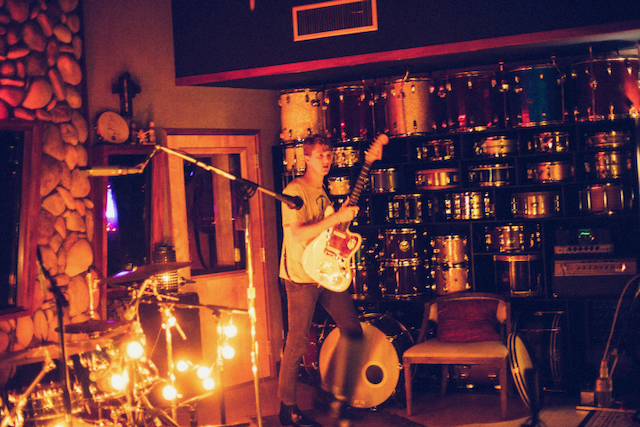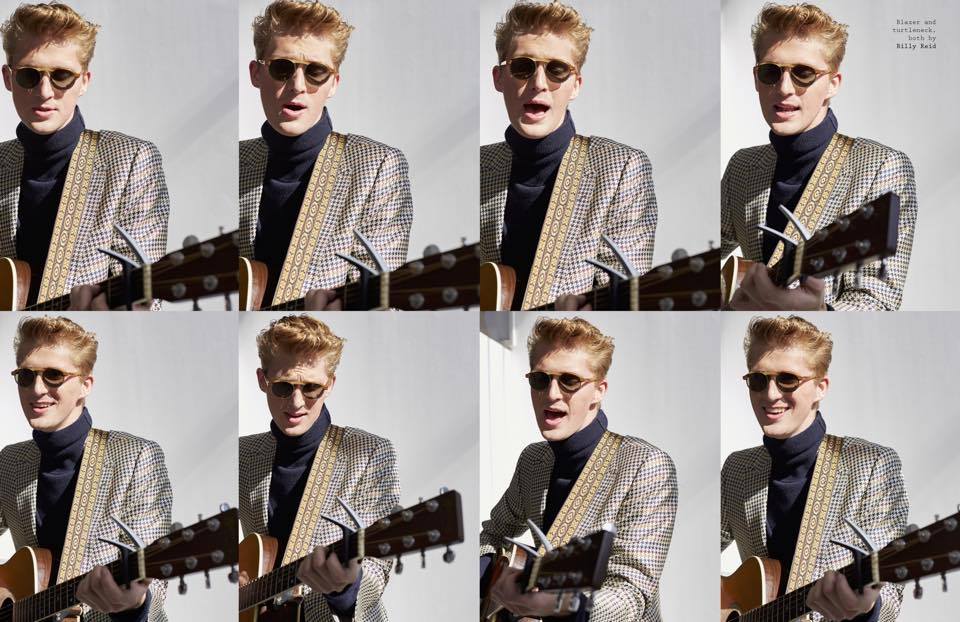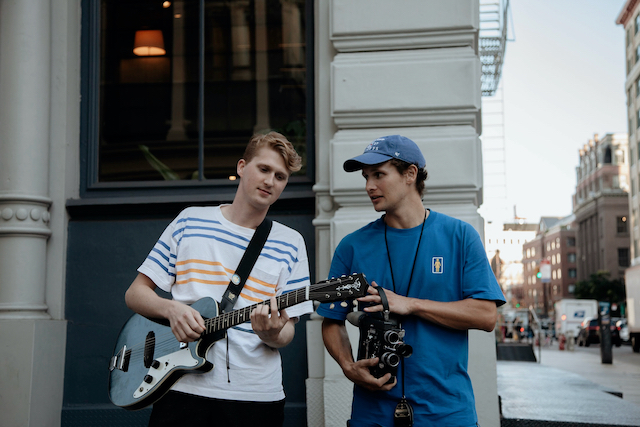 After a chance meeting with Josh Rouse, the two joined together in early 2019 to write and record a new collection of songs. Released in autumn, "Mouth Words EP " formed in Nashville but grabbed several bites of inspiration from the big Apple. Produced by Rouse, with overdubs by GRAMMY® Award-winning producer Daniel Tashian, the EP saw Connor fronting a raw trio of just a bass player and drummer while taking his guitar work into his own hands. Sprinkled with delicate piano fills and sophisticated lyrics, the effort further showcases Connor's savvy in creating long besotted musical works.
2019

Sept 14 - New York, NY - Rockwood Music Hall (stage 1)

July 5 - New York, NY - The Bowery Electric
2018
Dec 21 - Kansas City, MO - Riot Room

July 6 - Kansas City, MO - miniBar

May 26 - New York, NY - Sofar Sounds HQ (Chinatown)

May 9 - Nashville, TN - The End
2017
Mar 11 - Kansas City, MO - Sofar Sounds (w/ The Greeting Committee)

2016
Oct 1 - New York, NY - Happy Ending NYC (Broome St.)

May 7 - Kansas City, MO - Middle of the Map Fest

May 5 - Nashville, TN - Bluebird Cafe

April 23 - Denver, Co - Dorm Room Tour pt. II

April 22 - Fort Collins, CO - Dorm Room Tour pt. II

April 21 - Boulder, CO - Dorm Room Tour pt. II

April 9 - Los Angeles, CA - Ground Zero at USC

April 8 - Los Angeles, CA - Hotel Cafe

April 6 - Los Angeles, CA - The Grammy Museum "Backstage Pass"

Mar 7 - Nashville, TN - Mercy Lounge (BMI 8 off 8th)

Feb 5 - New York, NY - Rockwood Music Hall
2015
Nov 21 - Kansas City, MO - Recordbar w/ The Royal Concept

Dorm Room Tour

Oct 16 - Lawrence, KS - University of Kansas

Oct 15 - Fayetteville, AR - University of Arkansas

Oct 14 - St. Louis, MO - St. Louis University

Oct 11 - Chicago, IL - Loyola University

Oct 10 - Bloomington, IN - Indiana University

Oct 9 - Springfield, OH - Wittenberg University

Oct 8 - Pittsburgh, PA - University of Pittsburgh

Oct 6 - Philadelphia, PA - Secret Show* [Doylestown}

Oct 5 - Boston, MA - Boston College

Oct 4 - Boston, MA - Berklee College of Music

Oct 3 - New York, NY (Secret Show*) Spring St. & 6th Ave.

Oct 1 - New York, NY w/ Del Water Gap (NYU) in Hells Kitchen

Sept 30 - Washington, D.C. (Secret Show* in Adams Morgan)

Sept 29 - Washington, D.C. - Georgetown University

Sept 27 - Greensboro, NC - Guilford College

Sept 26 - Chapel Hill, NC - UNC at Chapel Hill

Sept 25 - Nashville, TN - Belmont University

Dorm Room Tour

Sept 12 - Kansas City, MO - Crossroads Music Fest

June 14 - Lawrence, KS - The Granada Theater (w/ Jeremy Loops)

June 5 - Lawrence, KS - The Bottleneck
2014
Sept 24 - Lawrence, KS - The Granada Theater

Sept 12 - Kansas City, MO - Dancefestopia

Sept 1 - Kansas City, MO - Recordbar

March 1 - Lawrence, KS - The Granada Theater (w/ She's A Keeper)